National Aboriginal and Torres Strait Islander Catholic Council
Join over 250 delegates from all over Australia and the world to celebrate and share Aboriginal and Torres Strait Islander Culture and Spirituality in the Catholic Church in Australia. The Assembly program has been built around the theme - Strong Faith. Strong Youth. Strong Future. and strong focus has been placed on celebrating Young people, who are not only the future of the Church but also the 'now'.
The organising committee has embraced the following concepts when designing the Assembly experience - Celebration, faith, spirituality and positivity. The result is an Assembly unlike any other Assembly or conference you have attended. Wellness sessions, authentic Mass celebrations, engagement of Youth and Elders and time to sit and share are all elements that have been incorporated into the event.
The online registration portal is currently being built and will be available soon. The approximate cost of the Assembly will be $600 (includes all meals, including dinner each evening, New Norcia Day Trip, delegate bag, all Assembly workshop presentations and activities.
Accommodation is not included however NATSICC has negotiated very reasonable pricing for Assembly Delegates - see here.
Esteemed Keynote Speakers, including Senator Pat Dodson Fr Frank Brennan and Richard Walley will provide delegates with their (always) entertaining, thought provoking and engaging points of view with time allocated for them to answer audience questions.
A series of concurrent workshops will take place, allowing delegates to design their own Assembly experience. Workshop topics include education, music, art, prayer and faith. Combined with a day trip to New Norcia, morning and evening sessions focused on wellbeing and spirituality and a concert and variety night, NATSICC is confident that participants will enjoy their time in Perth.
Please note that a Youth Program is being developed with designated keynote speakers, events and workshops. Register your interest in the Assembly to be provided with updates and more details.
Fr Frank Brennan
Jesuit priest Fr Frank Brennan is chief executive officer of Catholic Social Services Australia – the Catholic Church's peak body for social services in Australia.
Fr Frank has been a long-time advocate for human rights and social justice in Australia.
His contact and involvement with people who are poor, vulnerable and disadvantaged began early in his priestly ministry when he worked in the inner Sydney parish of Redfern with priest activist Father Ted Kennedy. In every role he has had since, he has been amplifying the voice of conscience, especially the voice of those who are marginalised.
Frank is also an adjunct professor at the Australian Catholic University and at the Australian Centre for Christianity and Culture. He is also the superior of the Jesuit community at Xavier House in Canberra.
Dr. Richard Walley OAM
Richard is one of Australia's leading Aboriginal performers and writers. His life has been incredibly diverse and full of achievements.
Over the past ten years, Richard has been working with Australian, European and American companies as a cultural consultant and presenter. He participates in the Natural Stewardship Resource Meetings in France and lectures on Aboriginal Culture at the University of Western Australia.
Continual participation in Nyoongar cultural and contemporary events including Survival Day Concert and the Wardanji Festival. Richard performs Welcome to Country ceremonies regularly for the community, business and government sectors.
Bishops Commission for relations with Aboriginal and Torres Strait Islander people
The Bishops Commission for Relations with Aboriginal and Torres Strait Islanders is made up of Bishop Eugene Hurley, Bishop Columba Macbeth-Green, Bishop Don Sproxton and Bishop Tim Harris.

Working closely with NATSICC, the Commission advises the Bishops and the Conference on issues that arise in the areas of its responsibility and, where appropriate, makes recommendations for action that might be undertaken at a national level.
The Bishops will be attending the Assembly and hosting a Q and A Session.
Technology Park Function Centre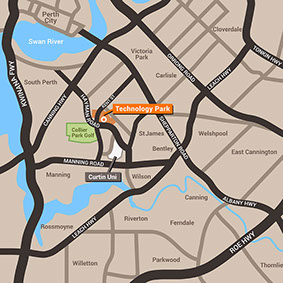 The Technology Park Function Centre is nestled in the lush parkland setting of Technology Park Bentley, located just 6 kilometers from Perth CBD and opposite Curtin University.
Address: 2 Brodie Hall Drive (corner Hayman Road) Bentley, WA 6102. TransPerth bus routes 100, 34 and 74.
Facilities: First and foremost, Technology Park was chosen because of its surrounding outdoor areas. Beautiful grassed areas dotted with tress for shade will provide delegates (weather permitting) with a space to yarn and share.
150 free parking bays plus overflow carpark if required

Specific parking bays for those with disabilities

Super fast Wireless internet and it's FREE!

On site catering for delicious food and beverages
Technology Park is close to shops and medical facilities.
NATSICC has negotiated several accommodation options for delegates of the Assembly. Full pricing is available in the Online Registration portal.
Clontarf College
Located just 2.3kms from Technology Park, Clontarf College offers basic, shared bathroom accommodation with tea and coffee facilities in a college setting. Rooms are twin share configuration. We encourage any single occupy delegates to utilise the Metro hotel to allow for delegates traveling in pairs and groups to utilise the college. A shuttle will run from the college to the venue in the morning and evenings.
Metro Hotel - the official Assembly hotel
The Metro Hotel is the closest commercial accommodation to Technology Park (4.4kms). Hosting an array of rooms from single to 4 share, the Metro offering glimpses of Perth city or the Darling Ranges. The spacious Standard Rooms are well appointed with modern conveniences such as Internet access and Foxtel, most with private balcony. NATSICC has negotiated excellent rates that include an Assembly shuttle and breakfast each day.
Beat the queue and register for the Assembly at the Metro - look for the NATSICC Registration desk!