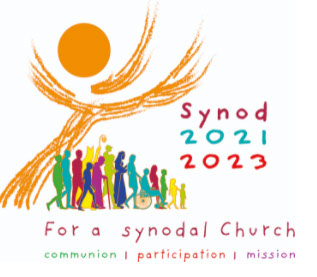 WHAT IS THE SYNOD?
A synod means a gathering of bishops. The Church has an Ordinary Synod every few years to discuss important issues in the Catholic Church.
In March 2020, Pope Francis announced that the theme for the XVI Ordinary General Assembly Synod of Bishops (in 2023) would be "For a Synodal Church: Communion, Participation and Mission". More information -
https://www.catholic.org.au/synodalchurch
WHERE WILL OUR RESPONSES BE HEARD?
The responses will be collected on a diocesan level and then forwarded to the Synod of Bishops Coordinating team.
It is an opportunity for First Nations individuals, ministries and communities to have their voices heard alongside all Catholics.
For a more detailed overview of the process, please view https://youtu.be/QlHy5dKiRGg. It might be worthwhile to watch he video before you begin discussions in your Yarning Circle.
HOW IS THE SYNOD DIFFERENT FROM THE PLENARY COUNCIL?
The Plenary Council was for Australia, the Synod involves the universal Catholic Church.
NATSICC YARNING CIRCLE RESOURCE
NATSICC has created a Yarning Circle Resource to help First Nations Communities meet and discern in order to make a submission to the Synod.

Yarning Circle Resource Download
MAKE A SUBMISSION
Visit https://acu.qualtrics.com/jfe/form/SV_2hoonYFZGcJRfdc to make a submission
Submissions close 27 February 2022
SYNOD RESOURCES