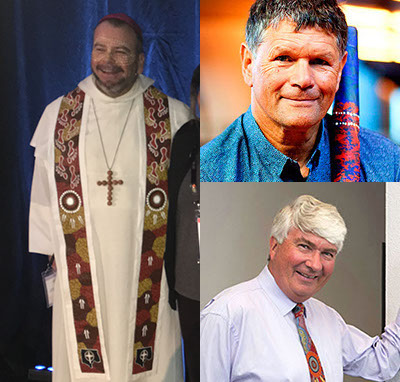 Overview
Delegates will come together in Perth from 1-5 October 2018 to experience an event that will explore the faith, spirituality and culture of Aboriginal and Torres Strait Islander Catholics. World renowned speakers will share their thoughts on our theme and workshop presenters sourced from throughout Australia will explore a range of topics ranging from education through to healing. The program is subject to change.
Keynote Speakers
Fr Frank Brennan SJ OAM
Dr. Richard Walley OAM
Bishops Commission for Relations with Aboriginal and Torres Strait Islander Peoples
(please note that Senator Dodson is unable to present due to Parliamentary commitments). A replacement will be announced soon.
Click here for the NATSICC Assembly Keynote Speaker page
Workshops
On Tuesday 2 October delegates will have the choice to attend over 10 workshops on a number of topics relating to Aboriginal and Torres Strait Islander Catholics.
Overviews of the Workshop choices can be found here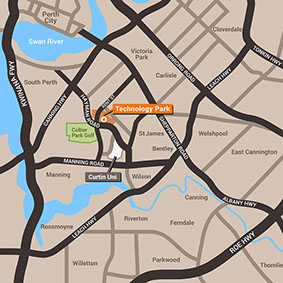 The Technology Park Function Centre is nestled in the lush parkland setting of Technology Park Bentley, located just 6 kilometers from Perth CBD and opposite Curtin University.
Address: 2 Brodie Hall Drive (corner Hayman Road) Bentley, WA 6102. TransPerth bus routes 100, 34 and 74.
Facilities: First and foremost, Technology Park was chosen because of its surrounding outdoor areas. Beautiful grassed areas dotted with tress for shade will provide delegates (weather permitting) with a space to yarn and share.
150 free parking bays plus overflow carpark if required

Specific parking bays for those with disabilities

Super fast Wireless internet and it's FREE!

On site catering for delicious food and beverages
Technology Park is close to shops and medical facilities.

NATSICC has negotiated several accommodation options for delegates of the Assembly. Full pricing is available in the Online Registration portal.
Clontarf College - $220 Single and $400 twin share (1 -5 October)
Located just 2.3kms from Technology Park, Clontarf College offers basic, shared bathroom accommodation with tea and coffee facilities in a college setting. Rooms are twin share configuration. We encourage any single occupy delegates to utilise the Metro hotel to allow for delegates traveling in pairs and groups to utilise the college. A shuttle will run from the college to the venue in the morning and evenings. Book via the Online portal.
Metro Hotel - the official Assembly hotel. $170 per night for single twin or $190* per night for a 4 share (*Best Value)
The Metro Hotel is the closest commercial accommodation to Technology Park (4.4kms). Hosting an array of rooms from single to 4 share, the Metro offering glimpses of Perth city or the Darling Ranges. The spacious Standard Rooms are well appointed with modern conveniences such as Internet access and Foxtel, most with private balcony. NATSICC has negotiated excellent rates that include an Assembly shuttle and breakfast each day. Book the Metro here.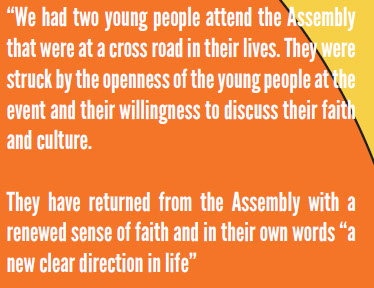 Aboriginal and Torres Strait Islander Catholics number over 120,000 and are the youngest and fastest demographic within the Catholic Church in Australia.
Whilst many of our people would benefit greatly in attending the Assembly, many do not have the financial means to be able to do so. It is for this reason that NATSICC has created the Delegate Sponsorship Program. We invite your school, organisation or parish to consider sponsoring an Aboriginal or Torres Strait Islander Catholic from your State / Territory (or from an area of your choice).
For more information, please download the program flyer and contact either the NATSICC office on 08 8363 2963 (assembly@natsicc.org.au) or your local councillor as listed in the brochure.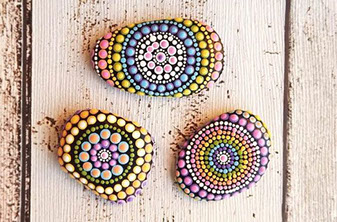 The 2018 NATSICC, 'Strong Faith. Strong Youth. Strong Future.', National Assembly in Perth is a wonderful opportunity to showcase your locally crafted items to people from around Australia, including Bishops, Perth community members and importantly Aboriginal and Torres Strait Islander Catholics.
Sale items can include (but not limited to):
Traditional artwork, crafts, Religious items (Rosary beads, cloths, vestments etc.), resources (books, bookmarks, posters etc.), jewelry, clothing, music and/or anything else that you have made!
We would also welcome applications from organisations that would like to share information on their programs with Aboriginal and Torres Strait Islander people.
Opening hours for the Marketplace:
Monday 1 October - 11am - 1pm
Tuesday 2 October - 12.15pm -1.15pm
Wednesday 3 October - 7pm -9pm
Thursday 4 October - 12pm - 1pm
Friday - 1pm - 2pm