* Warning to Aboriginal and Torres Strait Islander viewers -
VIDEOS MAY CONTAIN IMAGES, VOICES OR REFERENCES TO THOSE THAT HAVE PASSED
​
A slideshow that can be used by Schools and Parishes to celebrate Aboriginal and Torres Strait Islander Sunday. A full screen version can be accessed here.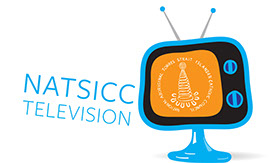 Our own collection of videos exploring kinship, youth and presenting NATSICC events.
NATSICC TV is regularly updates so be sure to check beck regularly for new videos.
​
A series of online videos by featuring Bishop Cardinal Thomas Collins on Lectio Divina. Lectio Divina is not a catechesis or a teaching but it is a prayer, a divine reading, a personal encounter with God in Sacred Scripture.
Finding harmony in Aboriginal spirituality and Catholicism
​
Like many Aboriginal people in Northern Australia, Erica Bernard has grown up with both traditional Aboriginal spirituality and Christianity.
Aboriginal Spirituality provides insights to Christians
​
Historically, Aboriginal people have been subject to western and Christian teachings about religion. But the tables may be turning now, as Christians have begun looking to Aboriginal people for insight into their centuries-old spiritual connection to land and country. In this audio clip, Miriam Rose shares the concept of 'Dadirri'.
12 Indigenous Australian Spiritualities
​
Created by Brisbane Catholic Education Religious Education Services and the Team at Resource Link for the revised QCAA Religion and Ethics support materials 2016.
What is Reconciliation?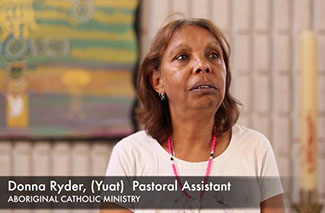 A short video asking Indigenous and non Indigenous Australians their thoughts on Reconciliation.
Produced by the Aboriginal Catholic Ministry in Perth.