National Aboriginal and Torres Strait Islander Catholic Council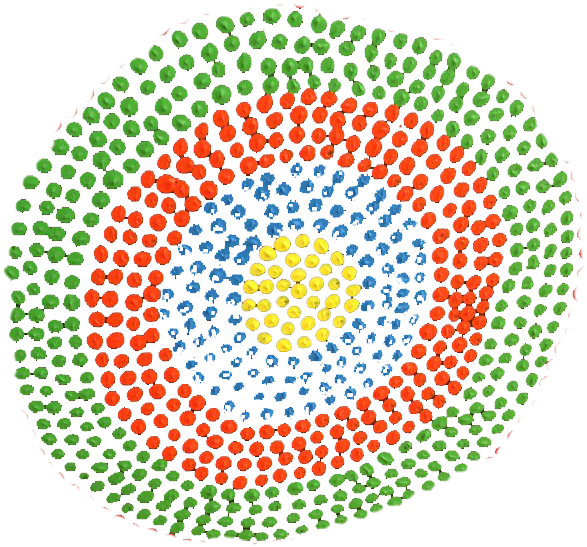 NSW is the home to the highest number of Aboriginal and Islander Catholic Ministries (AICM's) in Australia.
From the city to the country, Aboriginal and Torres Strait Islander Catholics are bringing their gifts to the Catholic Church in NSW. The Aboriginal and Islander Catholic Council is the head body in NSW and its membership consists of representatives from each of the 7 AICM's.
http://www.aboriginal.sydneycatholic.org/
NSW Aboriginal and Torres Strait Islander Ministries
La Perouse
The Reconciliation Church and office are situated at Phillip Bay (near La Perouse), at 11 Yarra Road. We do not have a permanent priest attached to this church, however we have a visiting priest each month.
The Church is part of the Parish of St. Andrew's at Malabar and has been refurbished in the spirit of Aboriginal culture and art. The work is a joint venture of St. Andrew's Parish and the Aboriginal Catholic Ministry.
The Church and an office operate three days a week, Monday to Wednesday and besides its role of pastoral care to the local Catholics, we work to involve Aboriginal Catholics in the wider community, national and international events. The work of the Aboriginal Catholic Ministry includes masses, liturgies as well as talks on Aboriginal culture, spirituality, social justice and reconciliation. The work of the ministry also takes staff out of the office to visit many different groups, which include religious, school, ecumenical and multi-cultural.
Contact: Kim Hill
02 9311-0918
or Alexandria office 02 9698-4265
Broken Bay
The Aboriginal and Torres Strait Islander Catholic Ministry of the Diocese of Broken Bay was established in 2010 with the vision to give Aboriginal and Torres Strait Islander Peoples a voice in the Diocese of Broken Bay.
This vision has led to the formation of an Aboriginal and Torres Strait Islander Catholic Ministry (ATSICM).

Aims:
develop Aboriginal and Torres Strait Islander Catholic communities with local leadership and ministries
encourage and guide the work of an Aboriginal and Torres Strait Islander team
educate the wider Australian society, especially the Catholic community to understand Aboriginal and Torres Strait Islander peoples, their culture and history
provide culturally appropriate faith expressions and liturgical celebrations
promote and celebrate the Catholic identity of Aboriginal and Torres Strait Islander peoples by assisting in developing a personal commitment to their faith, cultures and lifestyle
promote reconciliation among our parishioners and the wider communities, and to provide a place of belonging and welcome for the wider community.
Contact: Julieann Coombes
Chairperson, ATSICM Steering Committee
Mobile: 0421 247 386 | website
Penrith ACM
In their own words: We minister in an * Aboriginal way and under the * Leadership and * Decision - making of the * Aboriginal Community.
We strive to assist, nourish and facilitate the Spiritual Care, Sharing and Enrichment of Aboriginal People especially, but not exclusively, those who are Catholic. Our Ministry is supported by the Diocese of Parramatta.
Maitland Newcastle ACM
Aboriginal Catholic Ministry in the Diocese of Maitland-Newcastle fosters the spiritual, cultural and social development of Aboriginal Australians. Aboriginal Catholic Ministry strives to:
assist the Aboriginal community to share their faith and to care for one another
create an awareness, understanding and respect of Aboriginal perspectives within the Catholic community
create an awareness among indigenous and non-indigenous Australians that Aboriginal people are a significant part of the body of Christ in this land
encourage indigenous Australians to participate actively in decision-making in the Catholic community.
Contact: Louise Campbell
Secretary
(02) 4979 1222
oursacredspace@live.com.au | website
Baabayn Aboriginal Corporation
The establishment and incorporation of Baabayn (Ancestral Woman) was the culmination of 18 months of determined effort and dedication on the part of five elders who are known and respected in the Aboriginal community of Western Sydney.
Having lived in the community for many years the elders know the needs of the people and as directors of Baabayn believe that they can work with other organisations to bring the community together for the good of all.
Aims:
Assist members of Aboriginal families to strengthen their culture and spirituality and increase their confidence and self esteem through connecting and sharing with community elders.
Provide a supportive, healing and low stress environment for Aboriginal people, families, young people and children of all ages.
Link community members and increase connections of family and friends.
Develop and maintain sustainable partnerships with government and non-government organisations to facilitate access and equity for disadvantaged and socially excluded families and meet the long-term needs of the community.
Provide advocacy for families and individuals in their dealings with Government and Non-Government Organisations.
Provide healing therapy through art and craft activities.
Margaret Farrell (Chairperson):
Home: 9837 4989 | Mobile: 0421178684
C/- PO Box 263
MT DRUITT NSW 2770
Email: baabayn@gmail.com | website
Lismore Aboriginal Catholic Ministry
In dialogue and partnership with the Aboriginal people, the Aboriginal Catholic Ministry in the Diocese of Lismore is part of a national response of the Church to work with Aboriginal people in building up an authentic Goori mission and ministry.
Our Mission Statement is:
"To enter more deeply into dialogue with the Goori people, the wider Church and each other to serve the building up of an authentic Goori Catholic mission and ministry".
Leadership
The main responsibility for the ACM resides with the Bishop and then the Parish Priest in dialogue with the Aboriginal Catholic Elders.
Contact:
Sr Kathryn Sweeney RSJ
St Francis Xavier Parish,
PO Box 46,
Ballina, NSW 2478
kathryn@sfxballina.org.au
phone: (02) 6681 1048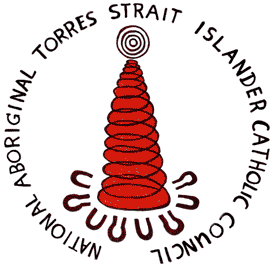 National Aboriginal and Torres Strait Islander Catholic Council
'The peak Indigenous advisory body to the Catholic Church'
80C Payneham Rd.
Stepney SA 5069
www.natsicc.org.au | craig@natsicc.org.au | 08 8363 2963