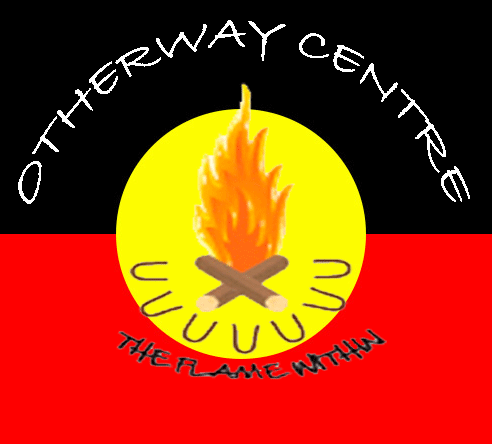 The Aboriginal Catholic Ministry in Adelaide is housed in the Otherway Centre.
The centre is a vibrant community based organisation that works to improve the lives of those in need by offering programs that are designed to promote self esteem and healing. A feeling of belonging and worth is instilled in the community members that attend the centre.
MAss is held weekly in Adelaide newest place of worship- the St Martin de Porres Chapel. Adorned with striking stained glass windows, the chapel is an awe inspiring display of the way that Aboriginal Culture and Catholic faith can go hand in hand.

ACM Adelaide: 80c Payneham Rd. Stepney SA 5069
Hours: Monday - Thursday 9am - 3pm
Phone: 08 8362 3185 | reception@acc.asn.au
Adelaide ACM visits the Coorong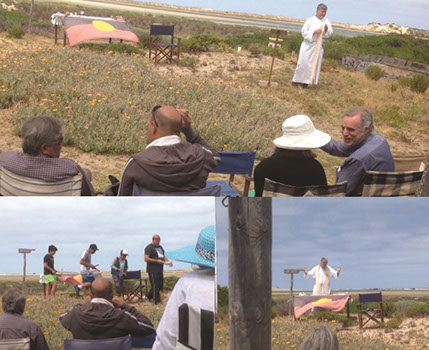 Adelaide ACM visits the Coorong On the 9th November, the members of the Adelaide Aboriginal Catholic Ministry travelled the 3 hour Journey to South Australia's magnificent Coorong. The Ngarrindjeri have a strong spiritual and cultural connection to the land and are the Traditional Owners. There are many traditional and archaeological sites in the region.
Fr James McEvoy celebrated Mass as the wind whistled thought the dunes and sea grass, giving everyone a constant reminder of the link between the land and the spirit.
It is the first Mass that has been held outside of the newly renovated Aboriginal Catholic Ministry Chapel. "The Ministry is really growing at the moment and it is a very exciting time to be involved" said June Romeo - Office Coordinator - "Claire and Bill Denny, a member of our community and board member of Reconciliation SA was very kind to offer their property to hold the Mass. We have some wonderful people!"
Chair of the ACM and Manager John Lochowiak said "It was great to go back to country. Personally, it was very significant as it was where my Great Grandfather Anzac Walker was born.